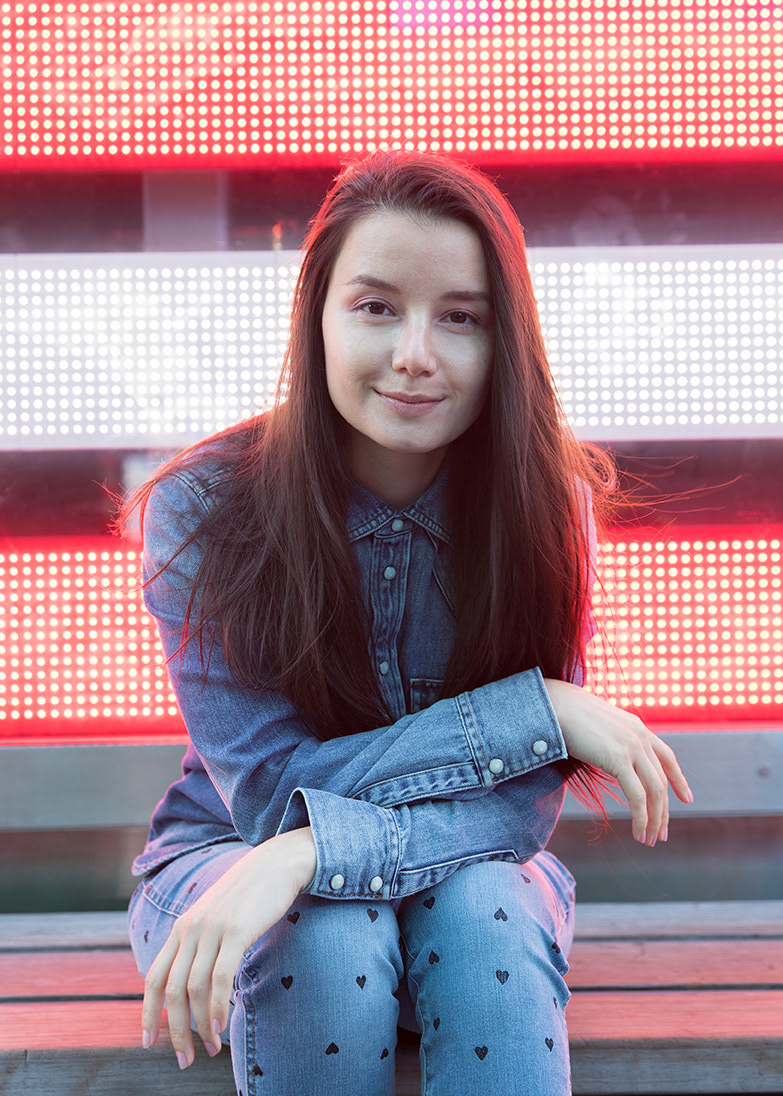 At the age of 15 I had my first photoshoot. I took my parent's point and shoot camera and turned my friends into swim suit models during our summer beach trip. I remember posing them next to a boat and telling them what to do with great certainty. I had a clear vision of what I wanted and few minutes later my friends were admiring themselves on the back of the camera display and kept asking for more pictures. I got sunburned that day.
I bounced between different majors in early college years, and inevitably ended up in visual arts and digital communication department. I dragged my friends into the college photo studio and took hundreds of pictures of them. As the time went by and we all got older, I photographed their weddings, their children, their passions, products they've made, and people they've change in one way or another.
For 11 years I've been exploring visual arts. I've been in the shoes of photo studio assistant, digital technician on set, photo retoucher, producer, art director, and photographer. I've worked with brands such as SONIC, United Airlines, Holiday Inn, Fila USA, Adore Me, and Rebecca Taylor.
Regardless of the size and the scope of the project I'm working on, I chase the same feeling I had when I was 15. The feeling of being in the flow, when my mind gets quiet and I only focus on what's in front of me at the moment.